Watch

Commission for

characters (c)
fighting
Akemi VS Nightshadow
hmm Akmei is angry + fear
the wings are broken
PS: she make a Contest with the price 3000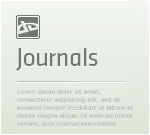 CONTEST WIN 3000 POINTSCONTEST WIN 3000 :points:

You must draw my Character http://fav.me/d4jsfq9 with one of your characters:)

Rules:
don't use:
-Linearts
-Bases

The contest ends May 1.

Members:

:iconMetamoor27: :iconrosiEwoLF47310: :iconWolflinkxAmmy: :iconDemoniaTheGuardian: :iconloveandguns1: :iconGeenaRulzMyPaws:

:iconSkoobeh: :iconDemiTheAwesome: :iconLoneWolfGirl: :iconDragon-Art14: :iconDarkShioriYukai: :iconRelicOfThePast: :iconXxAsh-ReaperxX:

:iconElett-the-unknown: :iconTabbeobit: :iconLorfis-Aniu: :iconJayLayce: :iconWolvesGoldenEyes: :iconwolfenwinter: :iconSnuWolf:

:iconFreaky--Like--Vivi: :iconJamyBundy: :iconSonna-love: :iconMango913: :i

Snow, I could look at this picture for several hours

it's so amazing

Reply

Reply

Awww.... so amazing!

Akemi and Night Shadow is so amazing, I like blood, their glødene paws, background, yes I like it all

How many points do you want?

Reply

i'm glad you like it


it was.... was *look notes*
1400

why i have problems with fighting ...
but the result is good :3
Reply

Yes, the result is really good!

I could not do such a good picture with wolves fighting^^
I have sent you 2000 points, hope it's okay^^
Reply

Woah, das ist richtig dynamisch (pose BG usw), man fühlt echt sone Bewegung in dem Bild O.o
Reply

dank dem photoshop filtern

Reply

einfach nur episch *.* kanns nicht in worten fassen
Reply